Trails conditions
Hiking

Mountain bike
Ondago application
The Trail
Offered from early January to late March / early April depending on snow conditions
Winter enthusiasts will find another way to enjoy the cold season in Vallée Bras-du-Nord this year: Ski Hok!
Near the Accueil Shannahan and a few meters from the Village de Yourtes, an area has been marked out and mapped. As this sport is practiced off the beaten track, the area developed will be representative of the territory. It will offer a pleasant immersion in nature on undulating terrain.
This type of ski is a cross between alpine skiing and snowshoeing, allowing you to glide smoothly over fresh powder in specially designed areas. The skins under these skis provide good grip when ascending, especially as Hok skis move faster than snowshoes. The gliding technique is not too complex to master, and although a good level of fitness allows a certain degree of ease, you can glide without too much difficulty after just a few minutes. Balance and timing are more of a challenge on the descents, but the effort is rewarded if you persevere.
Plan Your Trip
Material requirements and equipment rental
A picture is worth a thousand words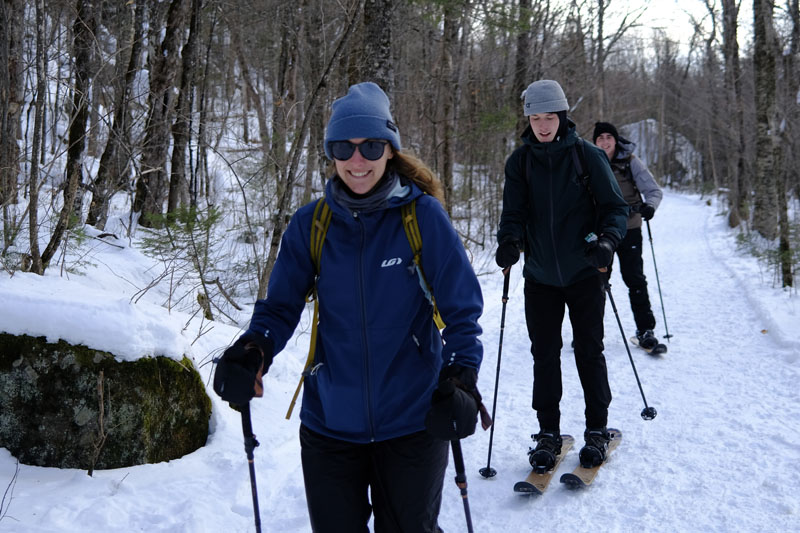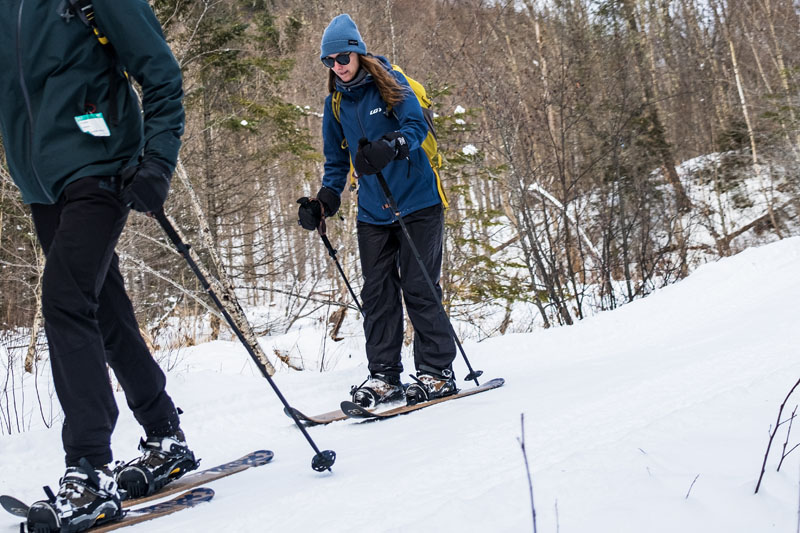 Rates
Ski-Hok
Adult
(Hok | 125 or 145 cm)
Prices are subject to change without notice.
The cost is for the day (9 a.m. to 4 p.m.) and includes a day pass.
Ski Hok rental includes:
Hok skis with universal bindings. The binding is compatible with winter touring boots.
Sticks
Online booking
Required
You must purchase your daily access online and present your QR code on arrival.
Book online now >
Online booking
Required
Right of access is mandatory to access activities. You must purchase your daily access online and present your QR code upon arrival.
Download the trail map on the app Ondago.
See our Reservation policy >